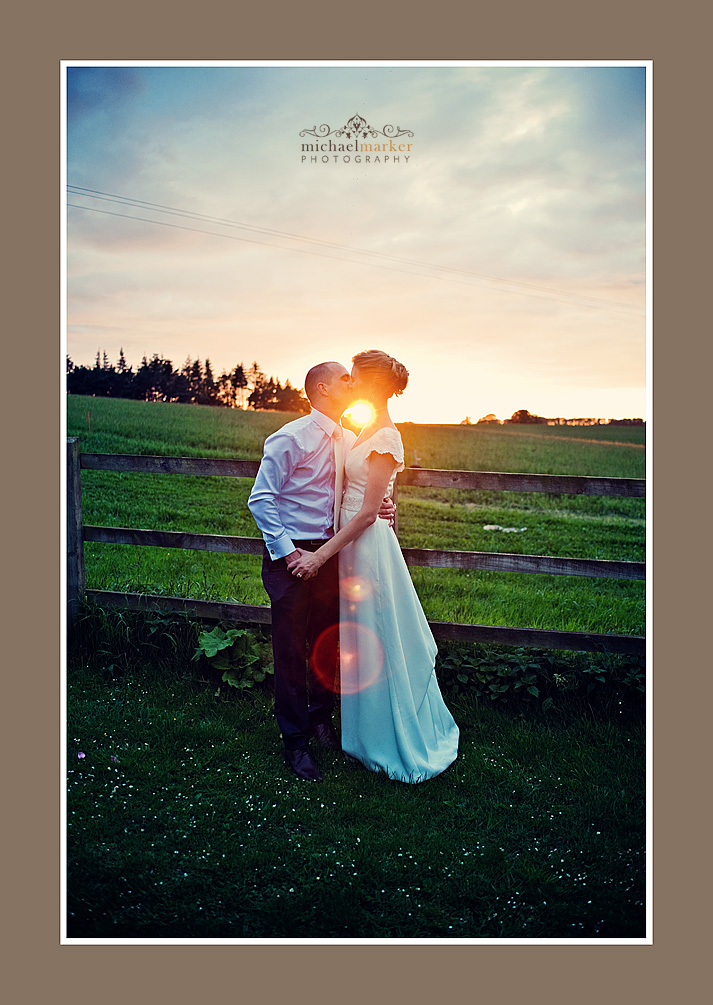 How long have you been shooting weddings as a professional wedding photographer?
Wedding photography is incredibly demanding and experience counts for everything. All weddings are different and an experienced wedding photographer will have encountered many different situations, lighting and weather conditions and know how to capture great photographs in these. Knowing your subject and anticipating those incredible shots and capturing them in real time is where experience matters on your wedding day. There are many keen amateurs out there trying to get into the wedding photography business. They may be cheaper but you are taking a big risk on the biggest day of your life unless you book a professional wedding photographer.
If I book, will you be the photographer at my wedding?
This is important as some companies use freelance photographers and the person you are seeing might be a salesperson. There is nothing wrong with the companies that do this and you may be getting a more competitive price but it is best to check! Building up a rapport with the photographer is crucial in my experience. They are the one person you spend the most time with on your wedding day and knowing your story helps to create fab and unique photographs.
Is the work that I am seeing all yours and only yours or is it a selection of work from more than one photographer?
Following on from the question above, it's important to ensure that the images you are looking at were taken by the photographer who will be shooting your wedding
Can I see some complete weddings?
A photographer putting together a portfolio or website will only ever include their best shots for obvious reasons. It's important to see a couple of complete weddings from start to finish. This will give you the best idea of how a photographer plans and captures a wedding day. If you are getting married in the winter ask to see some examples of complete winter weddings.
Do we get a disc of print files so we can order our own prints?
Many photographers will include a disc of images for you to print from included in the price, some will charge extra and some will give you a disc but they'll be in low resolution and only suitable for emailing. You need to make sure you know what you're getting or how much extra this service will cost.
If the wedding over-runs will there be any extra charges?
How flexible is your wedding photographer. Some will offer a package that covers everything no matter how long the wedding but if you have booked your photographer for a set amount of time will they stay to cover the first dance if it starts late? Remember that your wedding photographer is a self employed person and earns a living by charging for their time and services.
Is an album included and can I see an example?
It is important to see an example album if one is included in the price. Top quality albums from companies like Graphistudio and Folio Albums are expensive but certainly worth the money for your first family heirloom that will last a lifetime. Click here for more
How long after the wedding do we get to see our wedding photographs?
Check to see if there is a guaranteed time for the photographer to process your wedding photographs. You should also check how you and your family and friends will be able to view them. Many wedding photographers will upload your photos for the day to an online gallery as a first step. Also ask if you can view them first before they are made more generally available if this is something you'd prefer. Be realistic though. If you are getting married in the summer your photographer will be busy and modern wedding photography usually involves hours of post production work until the images are ready.
Are there any other charges on top of the quoted price?
Confirm with your photographer if they charge extra for travel and other expenses. It's also a good idea to check the price of prints for guests and album prices too.
Do you require a deposit and when is the balance due?
Most photographers will require a deposit to guarantee the booking. You should then get a signed contract which sets out the terms and conditions, cancellation rights and products included in the package. Check the payment terms as most photographers will require the balance to be paid before the wedding. The deposit will be nonrefundable and there may be a cut off point in regards cancellation when the whole balance will still be due even if the wedding is cancelled.
What happens if you are ill on our wedding day?
In the case of the rare and unforeseen occasion of your photographer being ill it is reassuring to know that there is a back up facility in place so that your big day will be captured. Here at Michael Marker Photography we belong to an association of nationwide wedding photographers back up list.
How long are our photos archived for?
For peace of mind it is reassuring to know that your wedding photographer will archive your wedding photos for a set period of time or even better indefinitely. In case you should need to re order wedding albums or copies of photos in the event of misplacing your wedding photos or suffering a loss through fire, flood or theft.
Are you insured?
It is important that the photographer you book for your wedding has both Public Liability Insurance and Professional Indemnity Insurance. Yes it is very rare that something will go wrong but it is certainly reassuring to have possible eventualities covered.
My diary is also quickly filling up for weddings in 2013 and 2014. Visit my website for more information about my services and to enquire about your wedding date.
---
---
You might also like
---